Sant Jordi Pack
Assortment of Sant Jordi products.
ATTENTION!

 the product set-up on the photo is only a possible presentation - the pack will be shipped flat, well protected and wrapped in cellophane, in order to avoid movements during shipping.

Reference:

#SANTJORDI2022: lote
Assorment of products. 
Rose-shaped lollipop: rose-shaped lollipop in dark chocolate and white chocolate.
Dragon-shaped lollipop: dragon-shaped lollipop in milk chocolate.
Cookie: gluten-free cookie in the shape of a rose.
Roses: 100 grams of chocolates in dark, milk and white chocolate in the rose-shaped.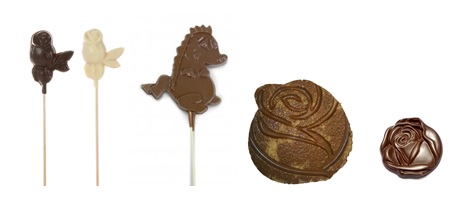 It's presented as a gift.
No customer reviews for the moment.