The Envelope Pack
Chocolate envelope with red wine and orange peel with chocolate. You may customize it with your own message!
Product customization
Don't forget to save your customization to be able to add to cart
Reference:
#¡VAYA LOTE!: Pack The Envelope
PACK THE ENVELOPE
CITRIC: orange peel dipped in dark chocolate.
RED WINE AA PARVUS SYRAH: ecological red wine AA Parvus Syrah. Wine with ripe fruit aromas, and a very fresh and modern flavour. Aged for 12 months in French oak barrels. 75 cl - 2017.
THE ENVELOPE: Belgian dark chocolate envelope with 60% cocoa and milk chocolate letter with 33,5% cocoa. Includes a card to personlize with the desired message. 185 gr.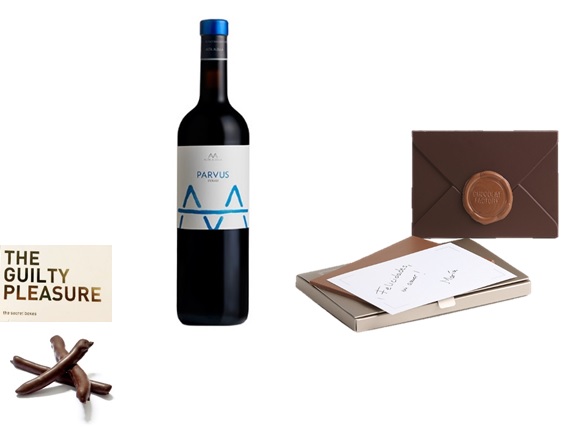 It's presented as a gift.
#¡VAYA LOTE!: Pack The Envelope
No customer reviews for the moment.